Dr. Dorothy Mandel
Licensed Psychologist
Santa Rosa, CA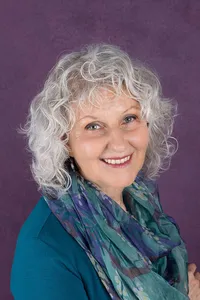 Why do I feel like this? Can you help?
We live in a fast paced culture where it's easier than ever to feel anxious, overwhelmed, or at odds with family, friends or coworkers. Sometimes life gives us more lemons than we can handle and we forget how to make lemonaide. Your path is unique and you deserve to be all you can be and have the support you need.
I'm Dr. Dorothy Mandel, a licensed psychologist and therapist. Over the past 20 years, I have seen hundreds of clients improve the quality of their lives and relationships, regardless of their circumstances.

I am a licensed psychologist and flower essence practitioner. I use both traditional science-based strategies, and complementary approaches. Unlike practitioners who limit themselves to technique-based talk therapy, I customize my work to best fit the needs of each unique individual I work with.

Would you like more ease, joy, clarity and peace in your life?
No matter what you're facing, you have the wisdom within you to be the change you seek. My role is to share new skills and ways of looking at your life, a supportive framework within which you can find more clarity, direction and meaning. Many of my clients report experiencing more clarity of focus, an increased sense of inner peace, and much greater harmony and satisfaction in their relationships.
Here's what you can expect when we work together:
Intent Listening - without judgment, to your words and your soul's longing.
Compassionate Reflection - gentle mirroring, including your own unique preciousness that you may have forgotten.
Active Inquiry - together we'll look at your unique patterns, beliefs and longings—exploring anything that might be holding you back from experiencing your magnificence.
Sharing Tools - offering strategies and techniques designed to help you shift into active mastery in your emerging life journey.
For more about my approach and my background, please explore the links on this page. For an initial phone inquiry, please feel free to call me at
(707) 322-3222
.