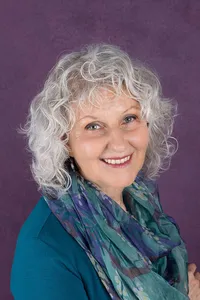 Dorothy Mandel, Ph.D., has more than 20 years experience working in the field of mental health. She is a trained clinical psychologist, behavior specialist and hypnotherapist. She is also a flower essence practitioner. Please see her blog at
hearts-matter.com

Since 1990, she has done trauma repatterning and stress reduction work, hypnosis and prenatal regression work with clients. In 2001, she began working as a behavior specialist with autistic and developmentally delayed children. She also has extensive training in pre and perinatal psychology and was an adjunct instructor at Santa Barbara Graduate Institute. (For more on these issues, see those sections in this web site.)

Her Story, Her Commitments

Dr. Mandel healed from many traumas in her own life, and uses her personal journey to inform and empower the work she does with others. She combines solid backgrounds in both science-based strategies and intuitive approaches, using personal experience to help guide her work with each individual client.

According to Dr. Mandel, "I acknowledge that we are all living in a fast-paced culture in a time of unprecedented growth and change. I understand that time is precious to my clients and they want to use it well. I'm committed to teaching them new skills that are concise and empowering so they can walk away with useful and effective tools, renewed energy, new hopes and new dreams."

As stress diminishes, Dr. Mandel's clients typically find themselves feeling more relaxed and happier, with increased energy and creativity. They also find new ease in communication and relationships, and more clarity of purpose and function in life endeavors. Those with physical pain often report diminished symptoms and feelings of relief.

Educational and Professional Background

Memberships:
Member, American Psychological Association
Redwood Psychological Association
California Association of Marriage and Family Therapists
Association for Prenatal and Perinatal Health and Psychology
International Association for the Study of Subtle Energy and Energy Medicine

Special Training:
Clinical Psychology
Physiological psychology
Hypnosis
Energy Psychology specialties, including flower essences, intuitive consulting, Emotional Freedom Techniques (EFT), Tappas Acupressure Technique (TAT)
Education:
Saybrook Graduate School and Research Center- 2007 Ph.D. Clinical Psychology
Doctoral Research: Correlated Heart Rate Measures in the Study of Nonlocal Human Connectedness
Saybrook Graduate School - Master's Degree 2002- Health Psychology
MA Thesis Project: The Origins and Significance of Threat Perception and Psychophysiological Resilience
Seminars in Prenatal and Perinatal Psychology /Trauma Repatterning 1992-1998
Flower Essence Practitioner Training 2007-2010

Professional Presentations:
International Primal Conference "Repatterning Early Shock and Trauma"-San Francisco 1996
International Congress Association of Prenatal and Perinatal Psychology and Health (APPPAH) San Francisco "Accessing The Heart's Response-Healing Perinatal Trauma" 1997
International Congress (APPPAH) San Francisco "Healing Trauma With Video Reflection" 1999
Association for Applied Psychophysiology and Biofeedback (AAPB)-Monterey "Measuring Human Connectedness at a Distance Using Correlated Heart Rate (HR) and Heart Rate Variability (HRV) Measures" 2007
International Congress (APPPAH) "Heart as Healer: The Neurobiology of Nurture" 2009

Committees:
Sonoma State University-Advisory Committee for Development and Implementation of Infant and Child Mental Health Certificate Program 2006-2009
Sonoma County Perinatal Mood Disorder Subcommittee 2008-2010

Publications:
Compassionate Intention As a Therapeutic Intervention by Partners of Cancer Patients: Effects of Distant Intention on the Patients' Autonomic Nervous System (Dean Radin, PhD, Jerome Stone, MA, RN, Ellen Levine, PhD, Shahram Eskandarnejad, MD, Marilyn Schlitz, PhD, Leila Kozak, PhD, Dorothy Mandel, PhD, Gail Hayssen) Explore Journal Volume 4, Issue 4, Pages 235-243 (July 2008)
Psychophysiological Resilience: A Theoretical Construct Based on Threat Perception and Early Programming of Restorative and Arousal Based Adaptive Mechanisms (Dorothy Marie Mandel, MA) Journal of Prenatal and Perinatal Psychology and Health Vol. 17(3), 2003, 235-250
Correlated Heart Rate Measures in the Study of Nonlocal Human Connectedness, Dorothy Marie Mandel Ph.D. Dissertation, Graduate Faculty of Philosophy, Saybrook Graduate School and Research Center : Available at www.heartmath.org

Dr. Mandel provides therapy in Santa Rosa, CA as well as all surrounding areas and cities. She also provides skype and phone sessions.