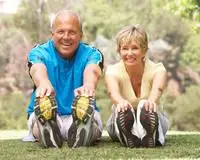 Individual and Couples Therapy Santa Rosa, CA

Relationships and connections give our lives meaning. When they go awry, we often suffer. Early attachment patterns describe the adaptive strategies we used to feel safe in our families and with our primary caregivers. Sometimes they stem from childhood circumstances that were beyond our control and sometimes early imprints from gestation and birth have already set the stage for our adaptive patterns. These early adaptive patterns program our nervous systems to respond quite automatically in many circumstances. Sometimes the strategies that worked very efficiently and well for us as children are not working so well now, maybe even causing pain and distress within ourselves or in our closest relationships. Sometimes more is needed than talk therapy to change these autopilot patterns. The good news is that we are always learning and we can input new and different information and experiences into our hearts, minds, and bodies. You can gain the tools and support you deserve to change even the most stubborn and restricting patterns into more more flexible, innovative, and resilient behaviors. Childhoods that are secure, safe and nurturing create children and adults who are confidant resilient, loving, and able to sustain healthy relationships. If your early experiences had some challenges, it's never too late to reroute those early programs into more satisfying and fulfilling life experiences.


What you can expect from therapy:
• Attunement to your special circumstances and needs
• Improvements in self confidence, positive self regard, self care, and
creative expression of you are and what you have to offer
• Better communication with significant others, family, friends,
and coworkers
• Enhanced ability to both tolerate and regulate strong emotions such
as anxiety, grief, anger, and depression
• Attachment informed strategies to bring safety, awareness, and
resolution to entrenched patterns of relationship challenges
• More enjoyable and fulfilling relationships
• User friendly stress diminishing strategies to enhance your personal
sense of stability, health and well being
• An increased ability to relax and
feel peaceful and at ease even in stressful situations
• A renewed sense of well-being, creative potency, focus and harmony


As a solution-focused therapist, my goal is to help you and/or your family enjoy greater ease and harmony and to help each person live to their fullest potential. We can work together to help resolve current challenges by applying both traditional and complementary therapy approaches. You deserve to feel empowered to make positive changes for yourself.
If you're looking for extra support and guidance or you're just ready to move in a new direction, I look forward to working with you to achieve your goals. Please feel free to call or email me for an individual or couples consultation today.