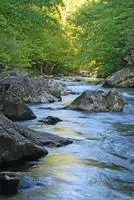 Restorative response coaching is designed to give you new and effective skills to to help you build resilience and manage stress. Restorative responses are the opposite of stress responses and they help us repair and heal from every day stress, and from the emotional and physical wear and trear of life. In addition to working well in reducing the harmful effects of everyday stress and historical trauma, these tools often work very well for depression, anxiety and panic attacks. I have found over the years that some people love engaging in the process of counseling while others prefer, instead, to go directly into stress reduction strategies.

Reducing stress is a wonderful thing to do because stress affects our physical health and well being as well as our behaviors and interpersonal relationships.

Be assured that you can learn simple strategies to change your relationship with stress and dramatically improve the quality of your life. I have developed a body of work that I call the restorative response of the heart. These strategies help rewire your nervous system in pleasant ways that antidote stress and anziety. You can purchase coaching packages to meet your needs or come on a session by session basis.